Learn how to crochet a net scarf - grey and neon yellow.
Starting a net scarf video -1

Please download for free an original pattern for making a crochet net scarf. You can also watch the short videos below to help you get started.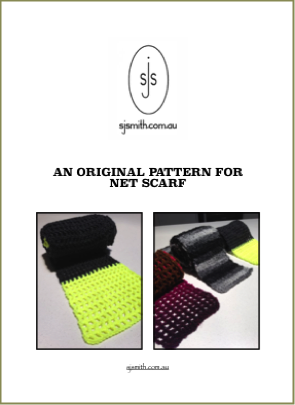 Pattern net scarf pdf file 599 KB please click to view or save to download.
Joining yarn net scarf video - 2